International Week in Teacher Education 2020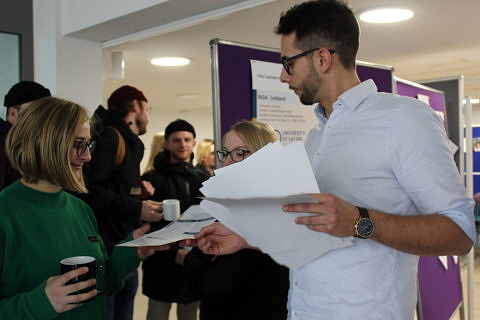 The International Week in Teacher Education will take place at FAU in Nuremberg and Erlangen from 30th November to 5th December 2020 as a project activity in the project "FAU Teacher Education International" (FAU Lehramt International) (covered by funds from the DAAD provided by the Federal Ministry of Education and Research (Germany)).
Students and teacher educators from FAU and partner universities abroad will network, share knowledge and best practices in international teacher education, engage in lectures and workshops, and develop their international and intercultural competences. International guests will present their institutions to prospective exchange students and develop new projects and exchanges in teacher education. "Internationalisation and Sustainability" is the thematic focus of the International Week.With regard to the COVID-19 pandemic, the participants of the international week will discuss challenges for psychical mobility and opportunities for virtual mobility. The conference "Internationalisation of Teacher Education and International Teacher Migration" will take place from 3rd to 4th November as a part of the international week. Last but not least, international guests can visit Germany's most famous Christmas Market (Christkindlesmarkt) in Nuremberg.
International partners of FAU and guests from other institutions of Teacher Education are invited to participate in the international week and make their contributions (e.g. lectures and workshops for students and teacher educators, presentations of your institution and exchange programs in teacher education, presentations of your international study or teaching experience). The preliminary programme of the international week can be found here.
For further information about the programme, registration, your contribution, formal invitation please contact Prof. Dr. Anatoli Rakhkochkine or Maximilian Höldl: zfl-lehramt-international@fau.de.